Virtual and Digital Event Production Company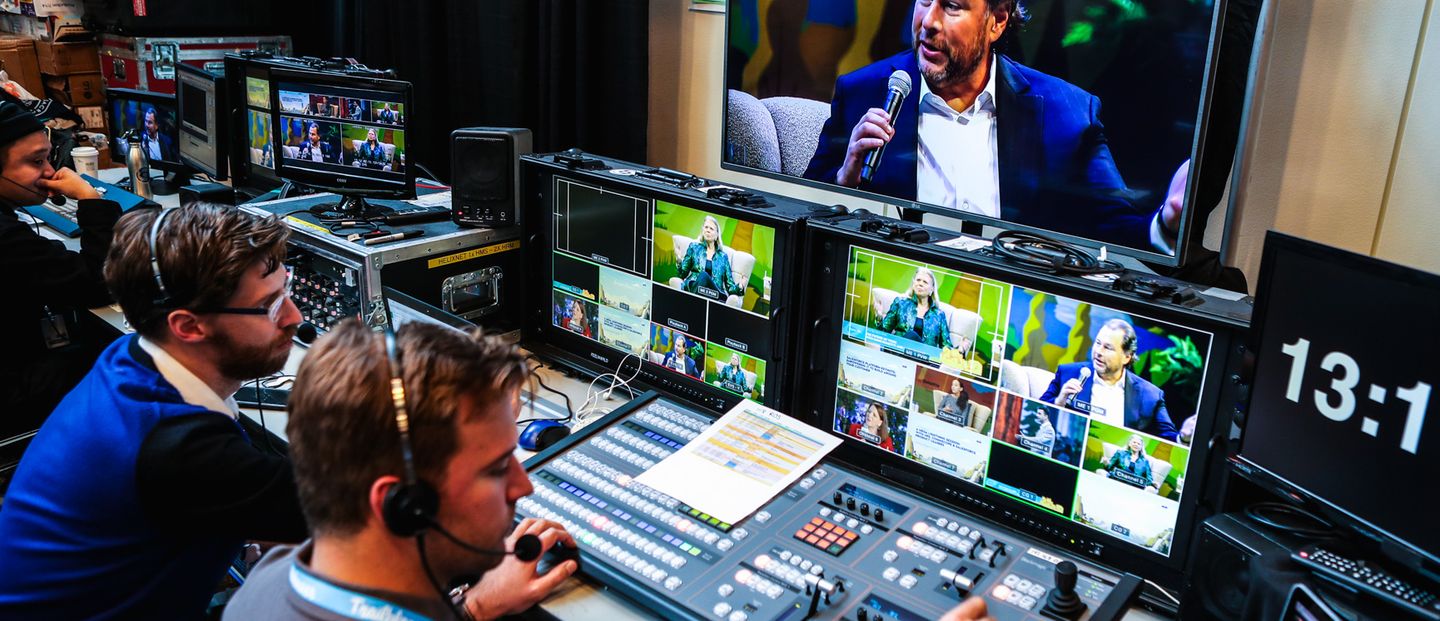 GPJ deploys an "experience first" strategy to fuel user journeys that connect and engage – across your entire event and experience portfolio.
We can build your studio, too –
anywhere in the world.
Since 2008 we've been delivering:
Highly Engaging Virtual Events that amplify your message, enable your sales teams with actionable analytics and vastly increase your audience
Hybrid/Omni-Channel Events that seamlessly combine in-person and online strategies, including "hub and spoke" programs
Always-On Virtual Platforms that can support multiple events across your portfolio – without recurring platform fees
Online Event Marketing that integrates social media and mobile devices into a larger brand strategy
Corporate studio design in HQ buildings, satellite offices and homes – anywhere in the world
Virtual, Hybrid/Omni-Channel and Online Events
Since we started producing digital events in 2008, we've seen a rapid rise in the sophistication of streaming technology, giving us even more opportunities to address our clients' challenges in very creative ways. Our Live Production team has deep expertise producing Virtual Events including virtual broadcasts, streaming, set design, production, direction and content creation. And make no mistake – creating content for online engagement is entirely different than in the physical world. The technology is important for delivery, but the experience is what will drive the right business outcomes.
We're a one-stop-shop for amplifying your event to thousands (or millions) more participants.
Our Services Include:
Digital consulting, strategy and experience design
Studio design, construction and set up – anywhere around the globe
Virtual event design including digital UI and physical sets
Audience segmentation for personalized experiences
Virtual event production
Broadcast Streaming (end to end services)
Content (digital, scripts, presentations)
E-commerce consultation and integration
Benefits of Virtual, Hybrid/Omni-Channel and Online Events
With new tools and platforms appearing everyday, we see immersive experiences and interactivity continuing to evolve at a rapid pace. We're at the forefront of these new technologies, partnering with world-leading providers like NOMOBO to deliver high quality streaming and broadcast services.
We're not content with simply providing the best technology and video services. The secret to success lies in the careful planning and ability to tell compelling brand stories. Like live events, virtual events have a long lifecycle, with multiple opportunities to engage with attendees. It's our job to make sure that brand story resonates through all channels.
And you'll also:
Enjoy Extended Reach: With the workplace becoming increasingly fragmented, hybrid and virtual events offer a sensible alternative to the time and travel involved with a live event. International attendees who may have missed the event in the past now have the opportunity to share their expertise in a global forum.
Become More Environmentally-Friendly: Cost isn't the only motivating factor for virtual event marketers. Less travel means a smaller carbon footprint and a more sustainable model for the planet's future.
Capture Market Data 24-7: GPJ is able to provide you with detailed results on practically every aspect of a virtual event. That includes data on audience demographics, initial and subsequent attendance figures, engagement levels, social promotion, lead capture and post-event interest in your brand.
Improve Overall ROI: This includes not only the short-term cost benefits of virtual events, but the long-term results that don't always appear on the annual balance sheet. Our work helps you gain a reputation as a technology innovator, foster deeper connections, improve education and be in a prime position to take on the global challenges of the 21st century.